2017 Board election results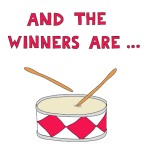 Congratulations to the newly reelected members of the AATIA Board of Directors: Tony Beckwith (President), Rose Tempfer (Secretary), Laura Vlasman (Director of Communications), Veronica Flores (Director of Finance), Ruth Arellano Carroll (Director of Membership), and Monika Spindel (Director of Professional Development).
In addition to reelecting all of the 2016 Board members, voters approved two proposed amendments to the Association's bylaws. Effective January 1, 2017, the associate membership class will cease to exist and the period of membership will be one year from the date on which someone joins or renews. Under the current provisions of the bylaws, membership ends at the end of each calendar year, regardless of when someone joins.