Book recommendations from Maurine McLean
At our September general meeting longtime AATIA member Maurine McLean recommended a couple of books she's read recently. One, Bones: Brothers, Horses, Cartels and the Borderland Dream, by Joe Tone, tells the story behind a money-laundering case for which Maurine and fellow AATIA members Cristina Helmerichs and Steve Mines interpreted in May 2013.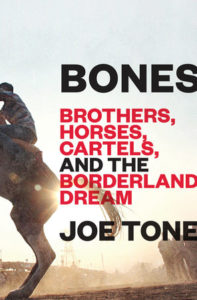 The case involved two brothers, José and Miguel Treviño, who lived on opposite sides of the US-Mexico border. José had emigrated from Nuevo Laredo to Texas to work as a bricklayer, while Miguel stayed in Mexico and lived a life of violence as a member the infamous Los Zetas drug cartel. Their lives converged later when they both became embroiled in a money-laundering scheme involving the horse racing industry.
In order to prepare for the case, Maurine and the other interpreters had to read up on accounting, study livestock dictionaries, and quickly become proficient in a variety of topics, including quarter horse auctions, in vitro horse breeding, and how to rig a horse race. "Reading this page-turner of a book," she says, "was a great way to relive the story without the pressure of interpreting."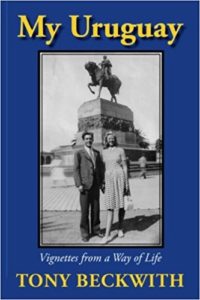 Maurine's second recommendation is My Uruguay: Vignettes from a Way of Life, by AATIA's own Tony Beckwith.  The book is a collection of 50 short stories in which Tony shares his reminiscences of growing up as a member of the British expatriate community in Uruguay in the 1950s and the 1960s. According to GoodReads: "This book provides the ideal solution for those with busy lives and limited time on their hands; each of these brief vignettes can be enjoyed as a complete, uninterrupted experience in just a few minutes. But the writing is so compelling and the stories so vividly told that readers will find it hard to stop at just one. Part coming-of-age memoir, part meditation on life in a multicultural environment, the universal themes running through these vignettes will resonate with readers as the narrative describes a way of life that at times, though lived elsewhere, seems comfortably familiar."
Tony is also a regular contributor to the ATA Chronicle, which recently featured his interview with Maurine – also well worth a read.