Congrats to newly ATA-certified members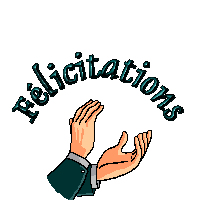 Sincere congratulations to AATIA members Sarah Baiz and Jessica Hartstein, who recently learned that they had passed the American Translators Association (ATA) certification exam and are now ATA-certified translators of French into English. Both are also certified for Spanish into English. Kudos, ladies!
AATIA will host a certification exam sitting during the summer months, most likely in July. Watch our website for details. The date will also be published on the ATA website.
Anyone planning to sit for the exam is strongly advised to take a practice test first.