Don't miss our official documents workshop
Registration is now open for AATIA's official documents workshop, to be held on Saturday, June 16, 2018, 1:30-5:30 p.m.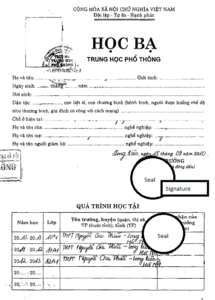 This workshop will provide you with the know-how you need to translate birth certificates, academic transcripts and diplomas, and other official documents. We'll provide an overview of official document translation and then get into the nitty-gritty of researching terminology, formatting, handling illegible content, and writing your certification statement. We'll also address ethical aspects of official document translation. And we'll give you some tips for marketing yourself as an official documents translator.
You'll get some hands-on experience by translating a birth certificate or other document, with guidance and feedback from the presenters.
The language of instruction will be English, but the workshop itself will be language-neutral. Translators of all languages are welcome to attend.
All participants will receive a certificate of participation. ATA-certified participants will receive 4 CE hours (approved by ATA).
Sign up now to take advantage of the early-bird discount. Early-bird registration will end on June 4th.