Join us for food and fun at our November 10th meeting
Our last meeting of 2018 will take place this coming Saturday, November 10th, and we've decided to spend most of our meeting time networking, socializing, and just enjoying one another's company. First we'll meet the candidates for the 2019 AATIA Board of Directors and we'll hear from some Austin translators/interpreters who attended the recent ATA annual conference in New Orleans. We'll also hear from a member who was recently targeted by a scammer and review the red flags to watch for.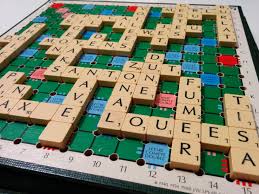 Then we'll split up into small groups and play international word games while snacking on tasty international refreshments. If you would like to bring some snacks from your country or culture, please contact Professional Development Director Monika Spindel.
We'll meet at the usual place and time:
Best Western Plus Austin City Hotel, 2200 S I H 35, Austin, TX 78704
map
1 to 4 p.m.
Please join us!