Join us for our September general meeting!
AATIA will hold its next general meeting on Saturday, September 14, 2019, from 1 to 4 p.m. We'll meet at the usual place: Best Western Plus Austin City Hotel, 2200 S IH 35 Frontage Rd, Austin, TX 78704 (map).
Our program will feature a panel discussion on tricky terminology (loan words, sexist language, mistakes in the source document, etc.). The panelists will be Maurine McLean, Liliana Valenzuela, Jenny Chen and Tony Beckwith. AATIA Secretary Sarah Baiz will moderate the discussion.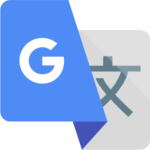 We'll also have a presentation on "How is Google Translate impacting our profession and what should we do about it?" Presenters will be Hector Rodriguez, Machine Translation Manager at Adams Globalization, and Gerald Stoneham, a translator and former Transperfect project manager. A lively discussion is sure to follow!
As usual, tasty refreshments and spirited conversation/networking will round out the meeting.
Our general meetings are open to anyone with an interest in translation and/or interpretation.