Last general meeting of 2017 to feature crime fiction and social media
Please join us for our last general meeting of the year on Saturday, November 11th, 2017, starting at 1 p.m.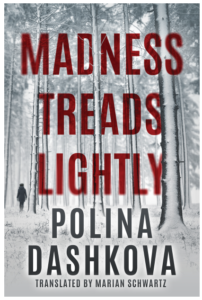 Acclaimed literary translator Marian Schwartz will headline our program with a presentation on her two latest, and very different, translation projects, a crime novel, Madness Treads Lightly, by Polina Dashkova, and the third volume in Red Wheel, Aleksandr Solzhenitsyn's massive cycle of historical novels covering the years 1914 to 1918.
We'll also hear from Adela Navarrette, a social media pro, who will explain how various social media apps work and give us some tips on how to use them effectively to promote our T&I businesses.
As usual, an opportunity to network with colleagues and partake of tasty refreshments will round out the meeting.
We will meet at Best Western Plus Austin City Hotel, 2200 South IH-35, Austin, TX 78704 (at the intersection of I-35 and Oltorf St).