Mentoring to be focus of September 9th meeting
You've decided you want to be a translator or an interpreter.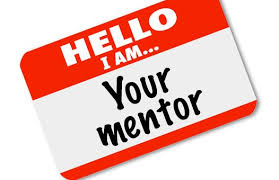 You took some classes, passed some tests.
You joined the local T&I association.
You're ready!

Or are you?
From what you are starting to see, the T&I world is huge and quite complex.
There's more to it than just knowing how to translate or interpret.
How do you find clients? How do you reach them? How do you keep them?
How do you decide on the areas where you'd like to specialize?
How do you set yourself up as a self-employed business person?
Where do you learn about that kind of stuff?

Everyone at AATIA has faced all these questions and many more. Some have experience and have answers to some of the questions. These are the Mentors.

A group of Mentors will be available to Mentees attending our September 9th general meeting.
The meeting will also feature the usual yummy refreshments and an opportunity to network and catch up with your AATIA colleagues. We'll get under way at 1 p.m. at Best Western Plus Austin City Hotel, 2200 South IH-35, Austin, TX 78704 (at the intersection of I-35 and Oltorf Street).