Michael Meigs wins Galantière prize
The recipient of the 2020 Lewis Galantière Award was announced today during the 61st annual conference of the American Translators Association (ATA), and we are pleased and proud to learn that the winner is AATIA member Michael Meigs!
The Lewis Galantière Award is given by ATA for a distinguished book-length literary translation from any language, except German, into English published in the United States. The award is bestowed biennially in even-numbered years. Michael won for his translation of All This I Will Give to You, by Spanish author Dolores Redondo.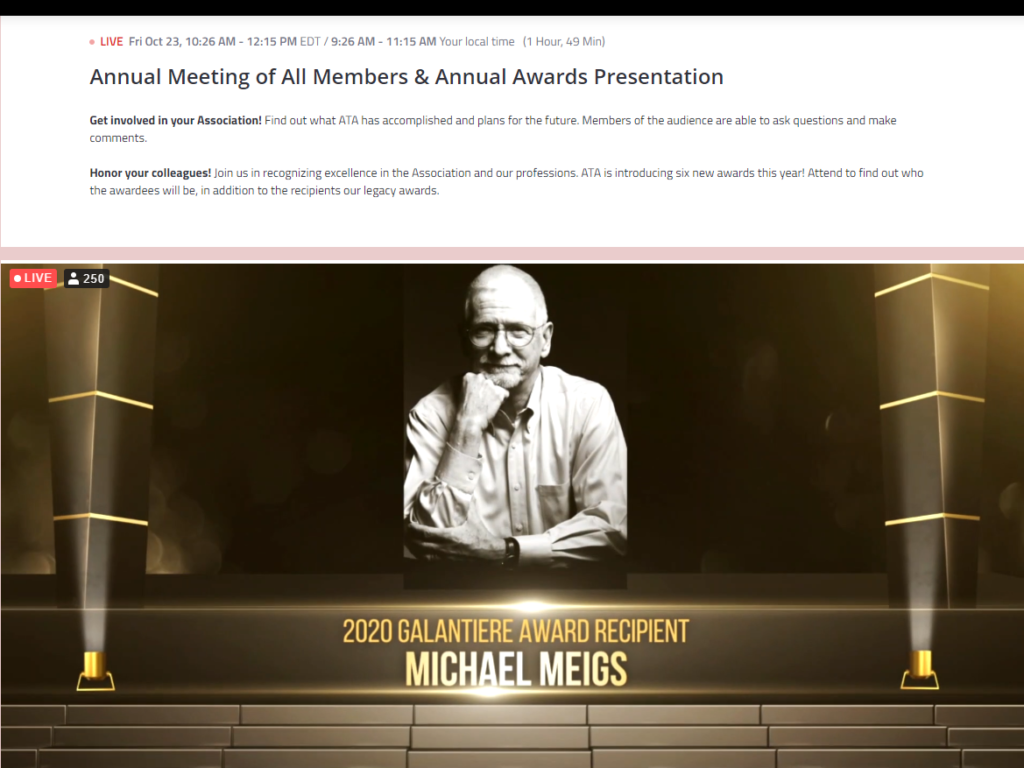 This is not Michael's first literary translation award. In 2011 the American-Scandinavian Foundation awarded him its 32nd annual translation prize for his translation of excerpts from The Dean, by Swedish poet and novelist Lars Gustafsson.
ATA's 61st annual conference, like everything else of late, is taking place entirely online. Michael's acceptance speech was therefore also given online. We're sorry he missed out on receiving the award in person and hearing the thunderous applause of hundreds of colleagues, but there's a silver lining for those of us who aren't participating in the conference: we have the opportunity to watch him deliver his remarks.
Heartiest congratulations, Michael!