Pandemic poetry from Tony Beckwith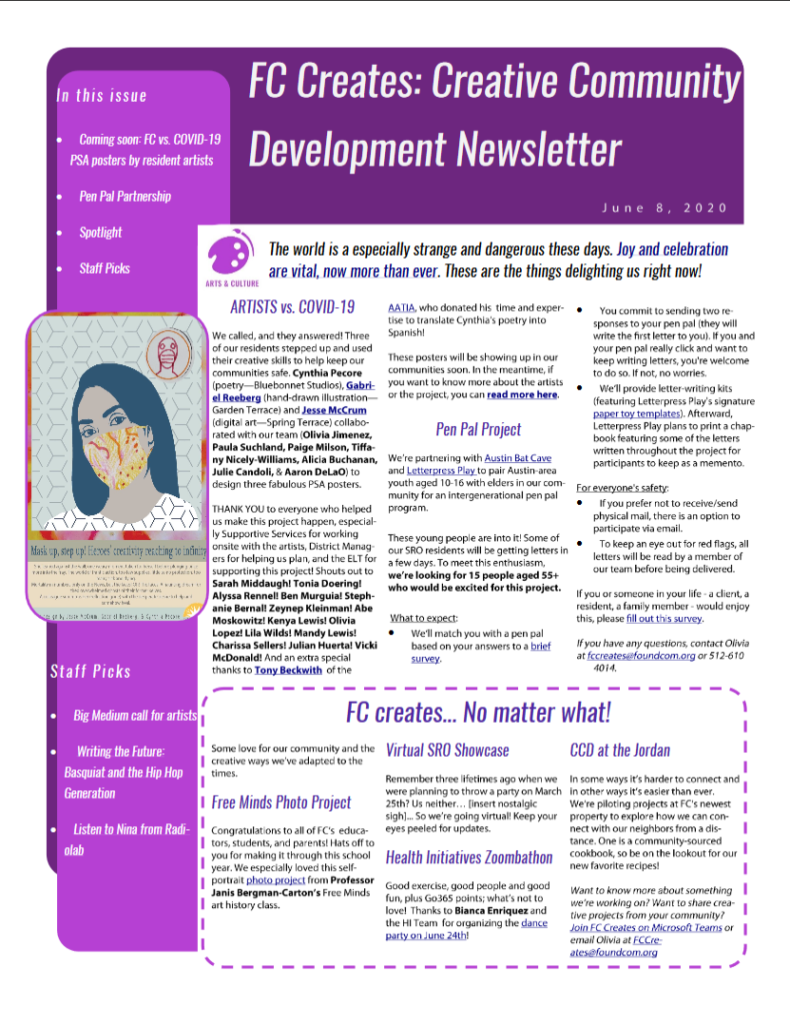 AATIA member Tony Beckwith has been busy penning and translating poetry inspired by the COVID-19 pandemic. He recently answered a call by Foundation Communities, a nonprofit that provides affordable housing to individuals and families in Austin, to translate three poems written by a Foundations Communities resident and illustrated by two other residents. Read the original poems and Tony's translations here.
Tony has also written some pandemic poetry of his own. Here are two examples:
What Am I Missing?
What am I missing in this new life we lead?
What can I do without?
What do I need?
I'm missing the kissing and the fond embraces
But not the loud and crowded places
I don't miss rush hour or long check-out lines
or having to primp and get dressed to the nines
There aren't many things I genuinely pine for
Not much I'm willing to stand in line for
To be more specific I ask myself this:
what do I actually honestly miss?
Perhaps an espresso at a favorite café
or dining with friends who have something to say
Being free to do whatever I please
and go where I like with the greatest of ease
Movies and galleries on hot afternoons
Family birthdays with cake and balloons
Keeping away from the children is tough
Six feet apart is just not close enough
I worry the little ones don't understand
why they can't hold their great-uncle's hand
The cruelest constraint till the pandemic ends
is social distance from family and friends
tony beckwith 2020
A Change of Plans
There are some stubborn citizens
with short attention spans
Who don't appear to notice that
there's been a change of plans
They want to dine in restaurants
and socialize in bars
Their children crave amusement parks
and rides in bumper cars
They want to go to stadiums
to mingle with the crowd
Yet see no need to wear a mask
and swear they won't be cowed
But lately I've been noticing
how much the crowds have thinned
As some of us are blown away
by the illest kind of wind
These boundaries are stifling
and none of us are fans
Of course we want our lifestyle back
but there's been a change of plans
tony beckwith 2020