Ring in the new year with AATIA!
AATIA will hold its first general meeting of 2018 on Saturday, January 13th. Our program will feature a presentation by one of our newer members, Robin Bonthrone, who is a financial-legal translator and also co-chair of the ISO Standards Committee of the Féderation Internationale des Traducteurs (FIT), the global umbrella association of translator and interpreter associations. He will give an overview of the existing ISO (International Organization for Standardization) standards and current standards development projects in the field of translation, interpreting, and terminology, and discuss their relevance for professional translators and interpreters. He will also look in more detail at some of the requirements of ISO 17100 "Translation services," which is the standard many translators are likely to be confronted with at some point.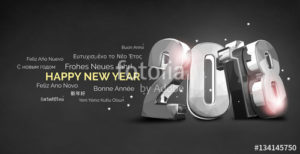 To celebrate the new year, we will have an extended networking/socializing period, with a selection of refreshments from around the world. If you would like to volunteer to bring a plate of snack foods from your country or culture (or the country or culture of one of your languages), please contact AATIA Director of Professional Development Monika Spindel by Wednesday, January 10th.
We will meet at the usual time, 1 to 4 p.m., in the usual place, Best Western Plus Austin City Hotel, 2200 South IH-35, Austin, TX 78704 (at the intersection of I-35 and Oltorf St). map