Song translation to be focus of March 11th meeting
Our March 11th general meeting will showcase a rare opportunity to explore the intricate process of translating songs. Literary translator and musician Michele Aynesworth will discuss her work in this field and will serenade us with her versions of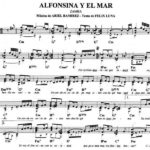 two Argentine zambas, "Alfonsina y el mar" and one other.
The meeting will be held at Best Western Plus Austin City Hotel, 2200 S. Interstate 35, Austin, TX 78704 (intersection of IH-35 & Oltorf Street Exit, exit 232A from I-35), 1-4 p.m.
During the first part of the program, long-time interpreter Cristina Helmerichs will talk about her career in the Texas judiciary system and her recent election to the ATA Board of Directors.
The panel of linguists who work with Asian languages, originally announced for March 11th, has been postponed until our May 13th meeting. That meeting will also feature a presentation on "How to Come Across as a Professional," in which Marco Hanson will show how to craft things like resumes, business cards, e-mailing, and online profiles.
Don't miss these great programs from AATIA in 2017!