T&I opportunities in the digital world to be focus of September meeting
The program for our general meeting on September 10th will focus on opportunities for translators and interpreters in the digital world. AATIA member
Frank Dietz
, a software localization specialist, will kick off the program. Software localization is a multibillion-dollar global industry that adapts programs or apps to a specific locale or market. Frank's presentation will give a general introduction to the methods, tools and issues involved and then offer the case study of a 2-year project, the game "
Gardens of Time
."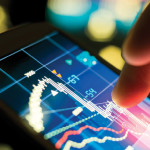 After a break for refreshments, networking and conversation, AATIA President Tony Beckwith will give a brief presentation — "Where Does Language Fit In With Big Data?" — based on an  article by Don DePalma in the current ATA Chronicle. The talk will provide a wealth of detailed information that will be of interest to anyone who expects to be working as a translator or interpreter in the future.
We will meet at our usual location, Best Western Plus Austin City Hotel, 2200 S Interstate 35, Austin, TX 78704. The hotel is located at the intersection of East Oltorf and I-35.  We'll get started at 1 pm.
We will also be celebrating International Translation Day with a special evening event on Friday September 30th, at Malvern Books. Details to follow, but meanwhile save the date!