Nominating committee appointed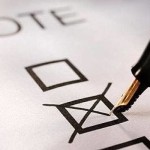 Longtime AATIA member (and former president) Michael Blumenthal has agreed to chair this year's nominating committee, assisted by members Gisela Greenlee and Idalia Martin. The committee is seeking candidates to serve on the Association's Board of Directors in 2017. All current Board members have agreed to stand for re-election, but other interested members are welcome throw their hat into the ring.
If you are an active member of AATIA and wish to nominate a candidate (yourself or someone else), please contact Michael. Candidates must be active members in good standing. Associate members are not entitled to nominate candidates or run for election.
The election will be held in November. The deadline for submitting nominations is October 31st.