Translation/localization and language access laws on program for March meeting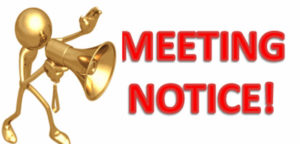 We have an interesting program lined up for next bimonthly general meeting, to be held on Saturday, March 10th. First, Fernando Vázquez Galván, who is the husband of AATIA member Laura Verónica Vázquez, will share his experiences in implementing a translation system for a global company, Hewlitt Packard Enterprise.
HPE operates in over 80 countries and in 30 languages. In order to conduct business in so many locations and languages, HPE has to translate a wide variety of content, including product manuals, marketing materials, support websites, e-commerce platforms, and contracts and proposals. GlobalLink is the translation and localization system used by HPE to make all this happen effectively and efficiently. In his presentation, Fernando will discuss the challenges HPE faced prior to implementation of the system, the selection process, how a translation application works, and experiences during and after implementation.
Next, AATIA members Waleska Bonthrone and Marco Hanson will tell us about federal and state laws dealing with language rights in the legal and health care sectors and how they impact translators and interpreters.
We'll also reintroduce the "Member Spotlight," a popular feature of our meetings in the past.
Please join us!
When: Saturday, March 10, 2018, 1-4 p.m.
Where: Best Western Plus Austin City Hotel, 2200 South IH 35, Austin, TX 78704, USA (intersection of I-35 and Oltorf St., exit 232 from I-35)