Legendary translator dead at 94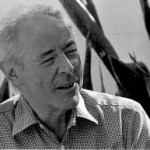 Gregory Luis Rabassa (1922–2016)
Gregory Rabassa died on June 13 after a brief illness, and with his passing an important era in the history of literary translation came to an end.
Dr. Rabassa was a celebrated literary translator who worked from Spanish and Portuguese into English. Born in Yonkers, New York to a Cuban father and an American mother, he fell in love with Spanish when he was an undergraduate at Dartmouth, where he earned a bachelor's degree in Romance languages. He went on to earn a master's in Spanish and a doctorate in Portuguese, both from Columbia, where he taught for over twenty years before joining the faculty at Queens College, New York. He retired with the title of Distinguished Professor Emeritus in 2007, a year after being awarded the National Medal of Arts for translations which "continue to enhance our cultural understanding and enrich our lives."
In the early 1960s, Rabassa edited Odyssey Review, a literary journal featuring new writing from Europe and Latin America.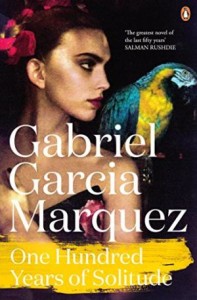 His English translations came to the attention of an editor at Pantheon Books, who asked him to translate Rayuela, a novel by Julio Cortázar, a young Argentine writer. Cortázar was so pleased with the result—called Hopscotch in English—that he advised his friend Gabriel García Márquez to get Rabassa to translate the Colombian writer's saga One Hundred Years of Solitude. These two translations helped to launch what came to be known as "El boom," the mid-twentieth-century literary explosion that brought a wave of Latin American works to the attention of readers everywhere else.
Rabassa's translations from Spanish include books by Mario Vargas Llosa (Peru), Miguel Ángel Asturias (Guatemala), and Juan Benet (Spain). He translated works from Portuguese by the Brazilian writers Jorge Amado, Clarice Lispector, and Joaquim Maria Machado de Assis, and the Portuguese writer António Lobo Antunes.
For his version of Cortázar's Hopscotch, Rabassa shared the inaugural U.S. National Book Award in Translation in 1967. He received the PEN Translation Prize in 1977 and the PEN/Ralph Manheim Medal for Translation in 1982. He was honored with the Gregory Kolovakos Award from PEN American Center for the expansion of Hispanic Literature to an English-language audience in 2001. Also in 2001, Rabassa received a lifetime achievement award from the PEN American Center for contributions to Hispanic literature.
"He's the godfather of us all," said Edith Grossman—the acclaimed translator of Don Quixote and several García Márquez books—the day after Professor Rabassa died. "He's the one who introduced Latin American literature in a serious way to the English speaking world."