Mexican author Laura Esquivel to speak at UT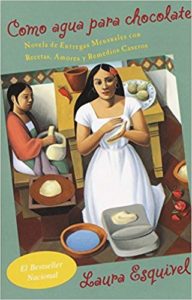 Laura Esquivel, author of Como agua para chocolate (Like Water for Chocolate), will deliver a lecture at UT-Austin on Friday, November 8th, to commemorate the 30th anniversary of the publication of her best-selling novel, which inspired the award-winning film of the same name, directed by Alfonso Arau with a screenplay by Esquivel.
The lecture will be delivered in Spanish and interpreted into English by Esquivel's nephew, Jordi Castells Esquivel. UT faculty member Gabriela Polit will moderate.
The event is free and open to the public. More information