Same tired scam message making the rounds again
A number of us have recently received an attempted scam message that we've had numerous times before:
I'm contacting you in regard to an English content document with

11,643 words (44 Pages). I need this document translated to 
i would like to know if you are interested and available to get this
done for me. Please get back to me as soon as you can.
Thank you.
Best regards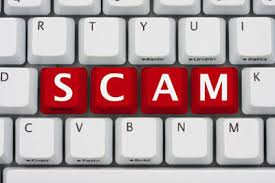 The sender this time is "Linda Leo" (lindaleo080@gmail.com).
The sender of this message and the language combinations may vary, but the number of words and pages usually don't.
If you get this message, or one resembling it, hit the "delete" button!
We take this opportunity to remind you of the "red flags" that can help you to identify scam messages:
The sender uses a free e-mail address (@gmail.com, @yahoo.com, etc.)
The message contains no other contact information for the potential client (company name, address, phone number, website, etc.)
There are grammatical, spelling, punctuation, or other mistakes in the message ("I need this document translated to Spanish, i would like to know…")
The job offer does not provide details about the subject matter of the document and/or does not specify the language combination, asks what your language combination is, or is for a language combination you do not work in
You can find more information about translation/interpretation scams on these sites:
How to identify and avoid translation scammers