Specialization, adaptability, and free marketing tools! Recap of our January meeting
Said Shiyab and Renato Beninatto on the current state of the language services industry and future-proofing businesses and careers
In his introduction to our first Zoom meeting of 2021, AATIA's newly elected President, Robin Bonthrone, referred to the phrase of the year, "You're on mute!", as the perfect example of what life has become in these trying times. Notwithstanding a few technological hiccups, the meeting was a success, thanks to our distinguished speakers, Said Shiyab and Renato Beninatto. After a warm welcome, general information, and a brief introduction by each of the new Board members, Said Shiyab, Professor of Translation Studies at Kent State University, began his presentation on issues and challenges facing the language and translation industry.
A disconnect between translator and interpreter education and the language services industry…
As a professor of translation studies who has taught at various institutions and founded a translation studies program at United Arab Emirates University, Said Shiyab had many valuable insights to share about the relationship between the language services industry and academic translation programs, which, in his view, often fail to prepare students for the demands of an ever-evolving market. Prof. Shiyab suggested that in order to prepare translation and interpreting students for the job market, they need not just theoretical knowledge but also training to develop experience, something that is not easy to accomplish with limited financial support from training institutions, short degree programs, and few areas of specialization. He pointed out that the language services industry and academic programs rarely connect, which makes it more difficult for institutions to teach the necessary skills.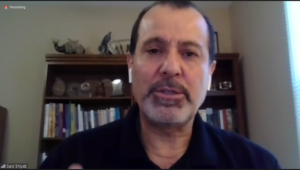 The quality of translation and interpreting programs also varies globally, he explained. While some programs deserve praise for their ability to connect students with global organizations such as the United Nations that are major employers of translators and interpreters – sometimes even before the students complete their degree program – others have so far failed to prepare students for the language services market, in part because personal development, self-discovery, and soft skills are not part of the educational experience. Prof. Shiyab recommends that, to sustain themselves in the market, future translators and interpreters must be be well-rounded, possess good problem-solving skills, and develop the ability to do different types of translations. Flexibility and continuing professional development are also important.
Prof. Shiyab emphasized that machine translation is not advanced enough to replace the human translator. Despite recent developments, such as neural machine translation, human intervention will remain essential in order to deal with continually evolving language and context and culture. At the same time, technical developments may very well help to keep some language service providers in business; an example is remote interpreting technology, which allows for cross-country interaction. Prof. Shiyab encouraged us to view technological advancements as tools to be used by highly skilled translators and interpreters.
"Have some fun with LinkedIn!"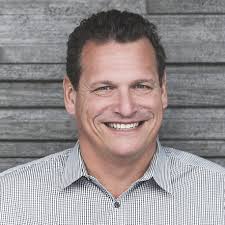 Our next speaker, Renato Beninatto, is the CEO and co-founder of Nimdzi, a market research and international consulting company. In the introduction to his presentation, he noted that he once was the proud owner of the largest collection of dictionaries in Brazil. He had more dictionaries than the national Brazilian library had catalogued. He has only kept three or four, the jewels in the crown; all the others had become obsolete. He pointed out that this is a perfect analogy for industry changes over time, which are tied to technological advancements.
Quoting economist, William Gibson, who said "The future is already here – it's just not evenly distributed," Mr. Beninatto explained that one way to prepare for the future is to focus on things that are not going to change; those are the things you can control. Things that are not going to change include complexity and customer service. The element of complexity will not change because the language business is complex by nature and deals with many variables, including different topics and language pairs. What the language service provider (LSP) is ultimately managing is a complex process.
As for customer service, Mr. Beninatto referred to Porter's Five Forces, a model that can be used to determine a business strategy for LSPs. As translators and interpreters, we are selling our services. This must include knowledge of how clients buy things and what is important to them: companies want to increase revenue or profit, reduce cost, improve quality, and reduce time-to-market. A client's top three concerns, according to Mr. Beninatto, are on-time delivery, quality of translation, and customer service.
He emphasized that price and quality are less of an issue than on-time delivery. This is because most language services buyers just want to have their needs met on time and keep their bosses off their backs. On a human level, people come to you because they trust you. So, building trust is the key to selling your services to clients. According to Mr. Beninatto, it comes down to building relationships and maintaining a good reputation.
How we present ourselves to potential clients is something else we can control. Learning sales and marketing strategies to create a personal brand is a good start. With the Social Selling Index (SSI) Score, LinkedIn offers a tool to explore how you rank compared to others in the language services industry. Mr. Beninatto noted that translators' and interpreters' SSI scores tend to be low (around 20 out of 100) and suggested various ways to raise your score. Lastly, he emphasized the importance of developing good communication and sales skills and cultivating the mindset of a professional elite.
AATIA President Robin Bonthrone added that translators and interpreters should join professional associations such as AATIA because together we have more power. Before closing, he mentioned that the protection programs and small business loans offered by the U.S. government continue to be a lifeline for many small language services businesses.
AATIA members can access the Renato Beninatto's slide presentation on the members-only section of our website. Owing to a technical glitch, no video recording of the January 2021 meeting is available. Our next general meeting will be held on March 13th. Watch "Upcoming Events" on our homepage for details.